–Written by Ellen Tsaprailis
Davide Mezzino is part of the first group of PhD students in Architecture at Carleton University to graduate at Fall Convocation.
Mezzino completed his PhD in cotutelle, a doctoral program offered by two academic institutions. In his specific case, it meant a partnership between Carleton and Politecnico di Torino in Italy. This program allowed him to get a joint PhD delivered and recognized by both institutions.
He found Carleton's doctoral program both interesting and innovative in its structure and praised the theoretical and practical aspects that involved professors and researchers from different countries with diverse expertise.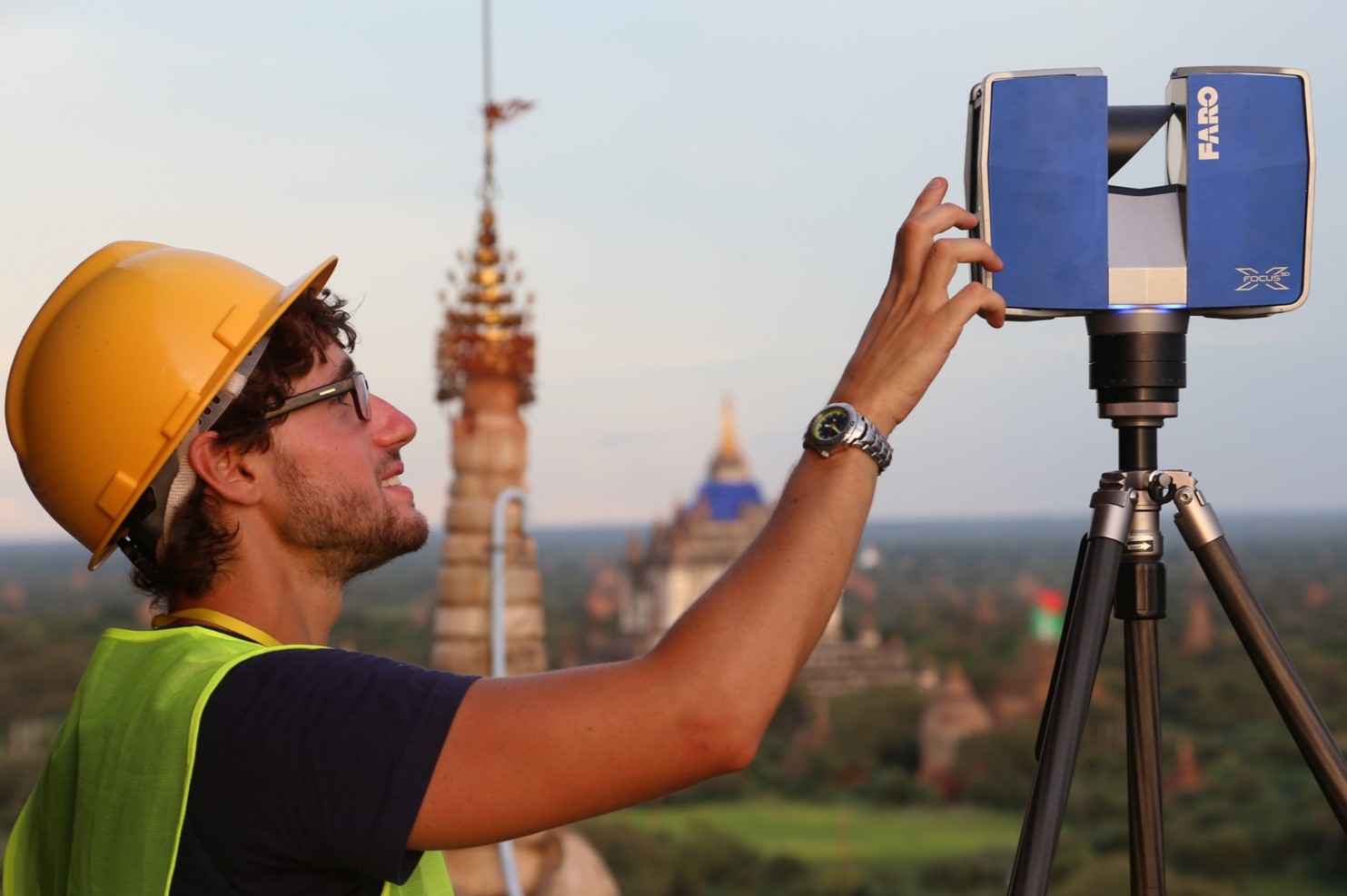 From the beginning of his PhD, Mezzino wanted to experience different research approaches and he found Carleton's Immersive Media Studio (CIMS) a stimulating and engaging environment to carry out his research. The research program also allowed him to get invaluable international experience.
"My research project, within the doctoral program, was based on co-operative initiatives and partnerships involving academic institutions, NGOs and governmental bodies, private and public organizations at the national and international level," says Mezzino.
A native of Turin, Italy, this was Mezzino's first and only time studying in Canada and experiencing Canadian culture.
"My experience at Carleton has been interesting and involving at the same time. The Carleton campus is a great place to gather—students and professors with different expertise and cultural backgrounds," says Mezzino. "What I liked most on campus was its hub: the MacOdrum Library. It offers many kinds of learning tools. from traditional books to digital devices such as the head-mounted display for virtual reality or augmented reality."
Mezzino completed bachelor's and master's degrees in architecture at the Politecnico di Torino.
"Since my first studies in Architecture, I have always been interested in discovering new methods and workflows to improve cultural heritage conservation and management strategies. My time as an undergraduate opened my eyes to the excitement and wider world of Architecture. I had the chance to do some original research in my master's and that inspired me to take up the challenge of a PhD."
Back in Italy, Mezzino won a national competition that awarded him a scholarship to finance a research project focused on new modalities of visualization, management and promotion of cultural heritage.
"I would like to carry on my passion and my interest towards the conservation and management of cultural heritage resources within research institutions and/or in the academic field. I feel my PhD project can open up new lines of inquiry in the cultural heritage conservation field and I want to use it as the foundation for a fruitful research or professional career. I would love to be an academic, but I am happy to keep other options open."
Unable to return to Ottawa for Convocation, Mezzino will be following the ceremony remotely.
Cotutelle is the French term for Joint Enrolment. This refers to a bilateral doctoral enrolment/co-enrolment and exchange agreement between two universities in different countries. A doctoral student completes requirements of the PhD program in both a home and partner university, and conducts dissertation research collaboratively, sequentially, and for roughly equal amounts of time at both universities and is supervised by a faculty member from each one. The dissertation is examined by a committee with members drawn from both institutions.
Thursday, November 9, 2017 in News, Programs, Research
Share: Twitter, Facebook