This year, four Carleton University doctoral students won Vanier Canada Graduate Scholarships making this the best ever showing for Carleton students.
These scholarships are open to PhD students across Canada and are valued at $50,000 per year for three years during their doctoral studies.
Lowell Gasoi – Communication
Lowell Gasoi had to read the Vanier CGS letter three or four times before he was sure that he had won the award.
"I believe the sound that escaped my body was something between a scream and a small animal being stepped on… kind of a breathy squeak. There might have been uncontrollable dancing involved, it's a bit of a blur really," said Gasoi.
Gasoi works with Dr. Ira Wagman, in the School of Journalism and Communication. For three years in a row, a Communication student has won a Vanier.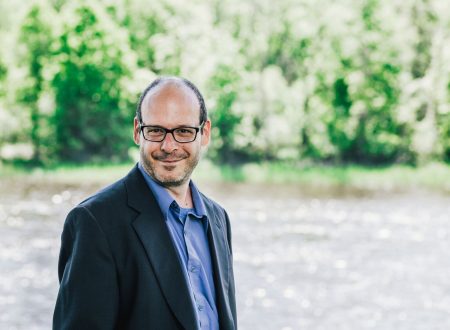 Gasoi's research deals with the communicative relationship between artists and government.
"I have been a theatre artist and administrator for almost 30 years and, in that time, I've had a lot of dealings with various government agencies, arts councils, etc.," said Gasoi. "Those relationships fascinate me because they reflect the ways that we, as a society, place value on artistic creation and the ways it reflects our social reality and often, our national identity."
Gasoi's research will look at this relationship ethnographically, using close observation of artists, advocates and government officials in order to understand how the policies, funding and regulations get communicated and actualized on the ground.
"I want artists, government and the public at large to understand each other better, to understand the narratives being built on all sides," said Gasoi.
Gasoi said that the award will allow him to focus more fully on his work, as he will not have to worry about writing more grant applications, or searching for supplementary employment.
The prestige offered by the Vanier award is also valuable to Gasoi. "Access to the corridors of power is very important to my research. I hope when I start trying to make inroads to close observation at the Ministry of Heritage and other important places in government circles, that the Vanier Scholar on my business card will open some doors that might have been harder to open."
Says Gasoi: "I see this as a long term win, something that will propel my academic career and my research forward."
Sandy Barron – History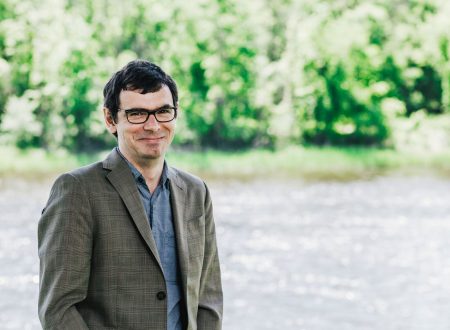 Sandy Barron found out that he had won a Vanier CGS two minutes before meeting with a student to discuss a paper.
"I had to hold myself together enough to discuss her paper, so I suppose my first reaction was to suppress my desire to jump up and down," said Barron, who is a PhD student in the Department of History.
Barron's research is about the politics around deaf and blind education in Western Canada during 1880-1930.
"It's mostly an examination of why the three Prairie provinces did as little as they did in the area, at a time where state formation around other institutions out West was gathering steam," said Barron.
"It's about how hearing and sighted people and government officials saw notions of citizenship and educability for everyone, and how deaf and blind children fit into that."
Barron believes that we need a better understanding of past politics around accommodation and inclusion of Deaf people and people with disabilities.
"This is a central issue we now face as a country with an aging population and communities of people with disabilities who increasingly seek and demand autonomy and respect," said Barron.
Vanier CGS funds will help Barron visit a wide array of archives across Ontario, Manitoba, Saskatchewan, and Alberta. These include government archives, deaf and blind association archives, deaf schools, and city archives.
"The security that Vanier affords is going to allow me time and funds for the extensive travel that the success of this project relies on," said Barron.
You can read more about Barron's research here: https://gradstudents.carleton.ca/2017/grad-research-disability-history-canada/
Mohamed Abdelazez – Systems and Computer Engineering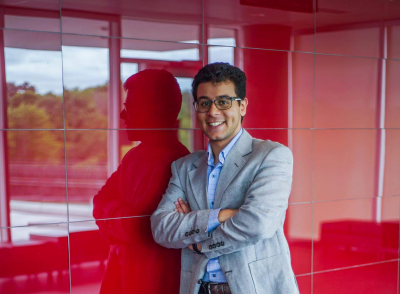 When Carleton grad student Mohamed Abdelazez received a letter about his application for the Vanier CGS, his reaction was one of disbelief.
"When I opened the letter and it said that I was awarded the scholarship, I didn't believe it," said Abdelazez. "I actually went to my supervisor and asked him if it was true or not."
Aldelazez DID win a Vanier CGS and will now use the funds to fully dedicate his time toward research.
Abdelazez is pursuing a PhD in Electrical and Computer Engineering, with the Department of Systems and Computer Engineering. His research focuses on the development of a contactless, non-obtrusive healthcare monitoring system.
A "contactless" and "non-obtrusive" system can be achieved through the use of monitoring sensors. Contactless sensors allow the patients to move about their lives with no hindrance of wires or cables attached to them.
"In recent years, the market and consumer adaptation of healthcare monitoring sensors has been booming," explained Abdelazez.
However, these sensors have been developed for everyday consumers and are not yet ready for medical use.
Abdelazez hopes his research will bridge this gap and has the potential to provide many benefits to the Canadian health care system.
"As an example, the elderly can be more independent and live in the comfort of their homes knowing that their health is constantly monitored," said Abdelazez.
Contactless sensors are especially important in Canada as they can be deployed in isolated rural areas.
"They can also be deployed in nurseries, or even the waiting room of a doctor's office for pre-visit vitals checkup," said Abdelazez.
The goal is for this system to be integrated seamlessly into the homes and workplaces of patients and consumers to provide reliable vitals monitoring.
Abdelazez is co-supervised by Dr. Adrian Chan and Dr. Sreeraman Rajan.
"Both of my supervisors have provided tremendous support throughout my academic career," said Abdelazez.  "They have advised me and directed me towards what was best for me, like volunteering in internal and external organizations such as Institute of Electrical and Electronics Engineers (IEEE) and Hacking Health. Their guidance and advice led to me winning the Vanier CGS."
Genevieve Johnston – Sociology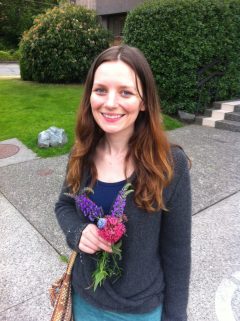 Genevieve Johnston was elated and overwhelmed with gratitude when she found out that she had received a Vanier CGS.
Johnston, a first year PhD of Sociology student, will be using the Vanier award to support her qualitative research on homeless and street-involved youth across Canada.
Her research explores how these youth negotiate and resist their marginalization through self-determination, resilience, and building communities of support.
Through her research, Johnston hopes to contribute to discourses on youth homelessness and offer a perspective that acknowledges the agency and courage of homeless youth, rather than focusing on their victimization.
Johnston's supervisor is Dr. Jacqueline Kennelly, Associate Professor in the Department of Sociology and Anthropology.
"Dr. Kennelly has been very supportive throughout the year and has generously involved me with her projects on youth homelessness," said Johnston.
Dr. Kennelly gave Johnston the opportunity of working as a research assistant on the planning committee for the Coming Up Together on Youth Homelessness conference that they are organizing, which will take place at the University of Ottawa from February 20-22nd, 2018. The conference will bring together youth who have experienced homelessness, academics, policy makers, homeless service providers and the public.
Johnston said that she could not have won this award without the support and encouragement of the Department of Sociology and Anthropology. "The department truly cares about students and actively encourages student involvement by offering opportunities for socializing, self-care, and expanding our intellectual horizons," said Johnston.
Thursday, June 1, 2017 in Awards, News, Research
Share: Twitter, Facebook