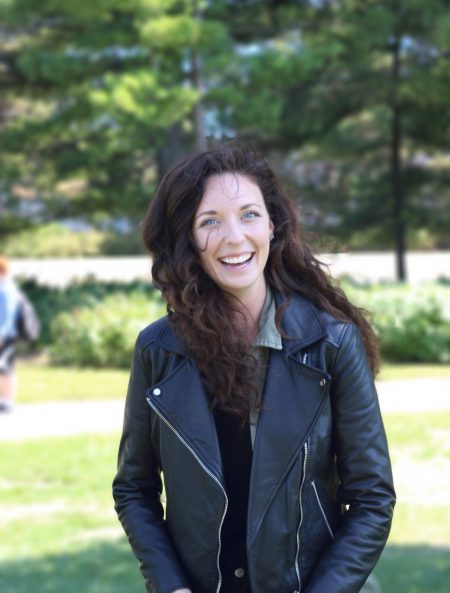 Today, we are constantly using the Internet as a means of leisure, school, and work but did you know that, no matter what you do on the Internet, someone somewhere is able to collect data from you.
Meagan Bell, a student in Political Economy is focusing on examining strategies of Internet governance in Canada from a political economic lens for her research.
Bell first became interested in this area when completing her undergrad at Carleton majoring in both Communication Studies and Political Science.
"I gravitated pretty strongly towards issues of security, surveillance, and power dynamics that surround communication technologies, and the roles that government, business, and civil society play in shaping outcomes."
The graduate student is looking at Transparency Reports from Canadian Telecommunications companies, which outlines requests that both government and third parties make for user data and content removal. Bell examines what information Transparency Reports reveal to the public and what this means in regards to surveillance, secrecy, and structures of power within our current system of Internet governance.
With Carleton being the only school that offers an MAin Political Economy it was an obvious choice for Bell to pursue her graduate studies at Carleton.
"It's hard to distill all the things I like best about the Institute of Political Economy without gushing," shared Bell. "I think my favourite aspect of the program has been the way we're given a massive amount of liberty to choose what we research and how we go about it. I came from a really different research background than my peers who are largely more focused on labour studies or finance. I've had an awesome time discovering different political economy- related courses to take and professors to work with in a bunch of departments, and sort of mashing together my own tailor-made program."
Dwayne Winseck, a Communications professor who is cross-listed with the Institute of Political Economy, has been supervising Bell throughout her research.
"He's been so supportive in helping me actually define my topic of research and guide me towards other research leaders doing amazing work in the field. Also, he's very active in some important discussions taking place between policy makers and businesses regarding Internet regulation in Canada. Seeing that kind of leadership is really inspiring for me."
As for the future, Bell is hoping to continue on with her research and ultimately come up with a recommendation as to how we might collectively move forward to develop positive and sustainable methods of Internet governance in Canada.
–This story was written by Taia Gaguen-Garner.
Tuesday, October 1, 2019 in News, Research
Share: Twitter, Facebook