"For better or worse, we aren't always as accurate as we might like to believe when it comes to the way that we think about our romantic relationships."
– Aidan Smyth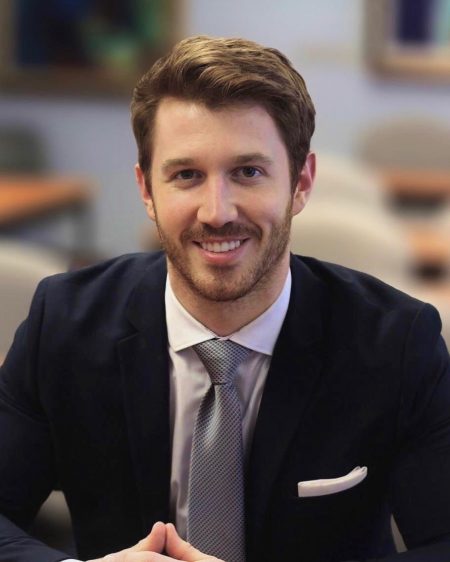 Aidan Smyth, a Master's student in Psychology in collaboration with Dr. Johanna Peetz and Carleton alumnus Adrienne Capaldi is researching what happens after a breakup when people may no longer be motivated to see their relationships with their ex-partners in the best possible light.
Said Smyth: "My colleagues, Dr. Johanna Peetz and Adrienne Capaldi and I were interested in whether people recalled their past relationships as worse, after a breakup, than they said they were when they were still in them."
The results of this study suggest that, after a recent breakup, people recall their former relationships as worse than they said they were while there were still dating their former partners. In other words, after a breakup people thought they weren't as happy with their ex-partners as they actually had been.
Continues Smyth: "Another interesting finding is that even the participants who were still in the same relationship (74% of the sample) showed some inaccuracy in their recollection of their relationships four months earlier. People who were still with the same partners also thought that they had been somewhat less satisfied with their relationships a few months earlier than they had actually reported at the time, though not to the same extent as those who broke up. In fact, these participants thought that their relationships had improved over the course of the study, even though no improvement had actually taken place."
Smyth's findings serve as a reminder that we aren't always as accurate as we may think when it comes to the way that we view and feel about our romantic partners and relationships.
Smyth also pointed out that other research shows that people tend to view their own romantic relationships as better than their friends' relationships and less likely to result in a breakup.
"Although learning about these types of biases can make people feel a bit uneasy, it's worth noting that some researchers speculate that they may be an important feature of a healthy and satisfying relationship," explained Smyth.
Smyth had been interested in relationship research prior to beginning his graduate studies at Carleton University.
"One of the reasons that I transitioned into Psychology is so I would have the flexibility to engage in research related to topics like romantic relationships," shared Smyth. "While attending the International Association for Relationship Research (IARR) Mini-Conference at Carleton, I spoke with Dr. Johanna Peetz about my interest in relationship research and she was gracious enough to offer me the opportunity to work with her for an independent study."
Although Dr. Peetz is not Aidan's primary supervisor, he is quite grateful to have had the opportunity to work with her. "Dr. Peetz has been an exceptional mentor to me. She has a contagious enthusiasm for research and a great sense of humour. Working with her has made my experience at Carleton that much more meaningful and enjoyable."
Dr. Marina Milyavskaya from the Psychology department has been supervising Smyth throughout his MA.
"I feel quite fortunate to have been able to work with Dr. Milyavskaya over the past two years or so," expressed Smyth. "She has a unique ability to help push her students beyond their current abilities and bring the best out of them, without overwhelming them. Dr. Milyavskaya has been an endless source of guidance, support, and encouragement throughout my studies. She is an expert in goal pursuit research, and she allowed me to combine my interest in mindfulness with goal pursuit for my master's thesis research. I am blown away by her ability to juggle numerous research projects, while simultaneously providing exceptional mentorship to her students."
Smyth will be applying to pursue a PhD in Psychology while continuing to work with Dr. Peetz to investigate more questions such as: Do people who recall their former relationships as worse than they thought report greater satisfaction in their subsequent relationship?
–The above story was written by Taia Goguen-Garner.
Wednesday, October 28, 2020 in News, Research
Share: Twitter, Facebook