There are approximately 3.8 million Canadians living with asthma, and of these, 850,000 of them are less than 14 years of age.
Master's Student Razieh Mansouri is trying to assess the relationship between living in greener neighbourhoods and the risk of developing childhood asthma in Ontario.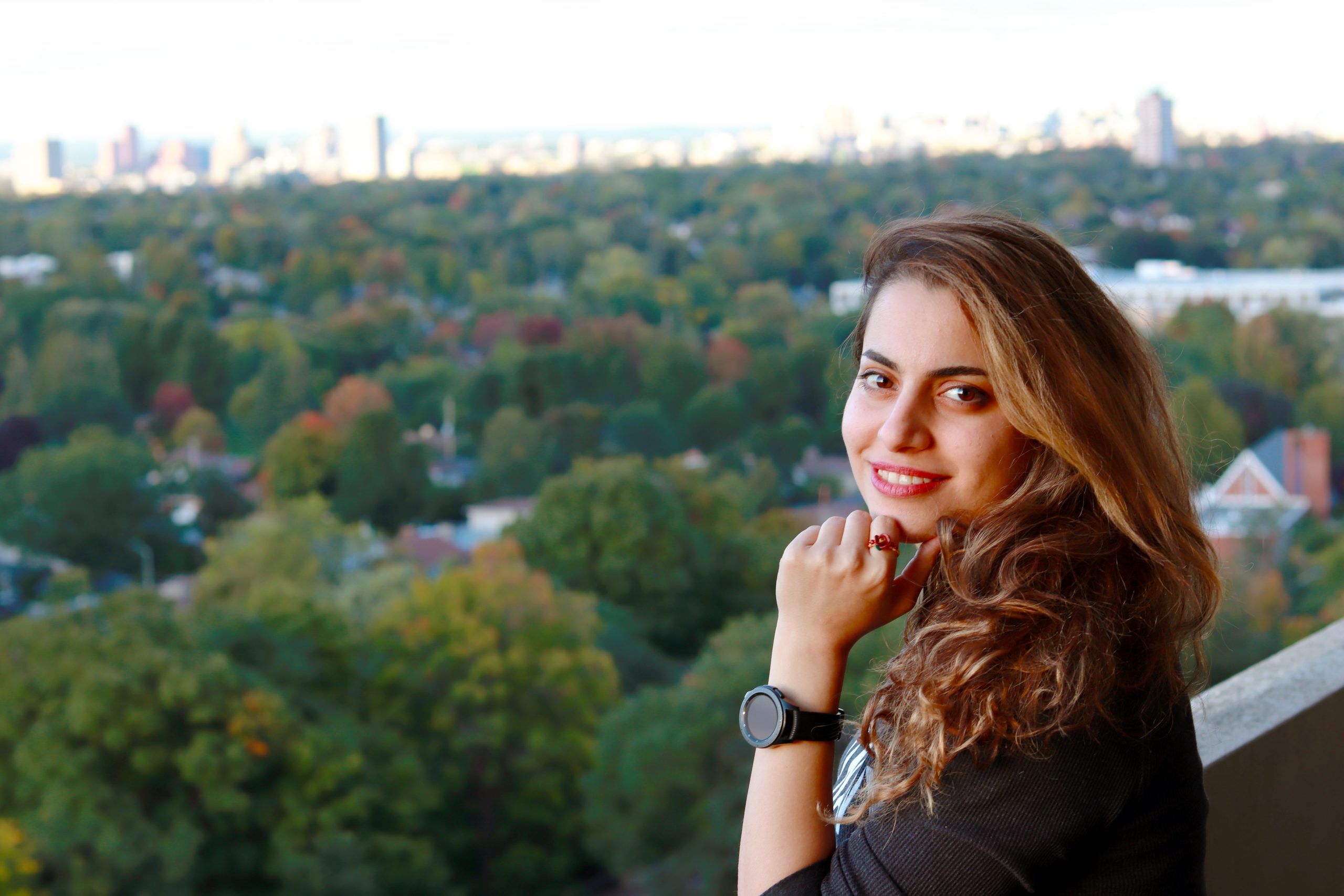 "Growing up in Iran, the quality of air is not as great as Canada," notes Mansouri. "I noticed this immediately when I moved to Canada and it led to me think about the number of friends I had back home that had suffered from asthma due to the quality of air. In some ways, it made me more interested about this research study."
She is hoping that her research results will find a clear association between green spaces and childhood asthma leading the way for further research in this area. "Ultimately, I would hope that my research results influence the way we treat our environment."
Mansouri says that there are similar studies where researchers assessed the association between air pollution and childhood asthma whereas she is researching the relationship between living in greener and developing childhood asthma. "These topics are highly related and could lead to future research projects such as those that assess the effects of climate change and other environment environmental exposures on childhood asthma."
Mansouri has a bachelor's degree in Statistics and a Master's degree in Biostatistics from Iran. She is currently pursuing her second Master's degree in Health Science with a Specialization in Data Science at Carleton. She said it made sense to pursue this degree because it complemented both areas of her previous experience.
Prof. Paul Villeneuve, an expert on occupational and environmental health, is her supervisor. "Dr. Villeneuve is very passionate about this research area and is hoping to use these results to further our understanding about how the design of urban built environments impacts health."
In the future, she says she is hoping to work in a field that analyzes big data sets related to the health and medical field, "as I believe analyzing such data is important for our society."
–The above story was written by Taia Goguen-Garner.
Tuesday, May 11, 2021 in 360, News, Research
Share: Twitter, Facebook