Growing up, Dami Balogun had many interests ranging from computers to biology. Biology won out at that time and she decided to pursue an undergrad degree in that subject. She graduated among the top 1% of her program.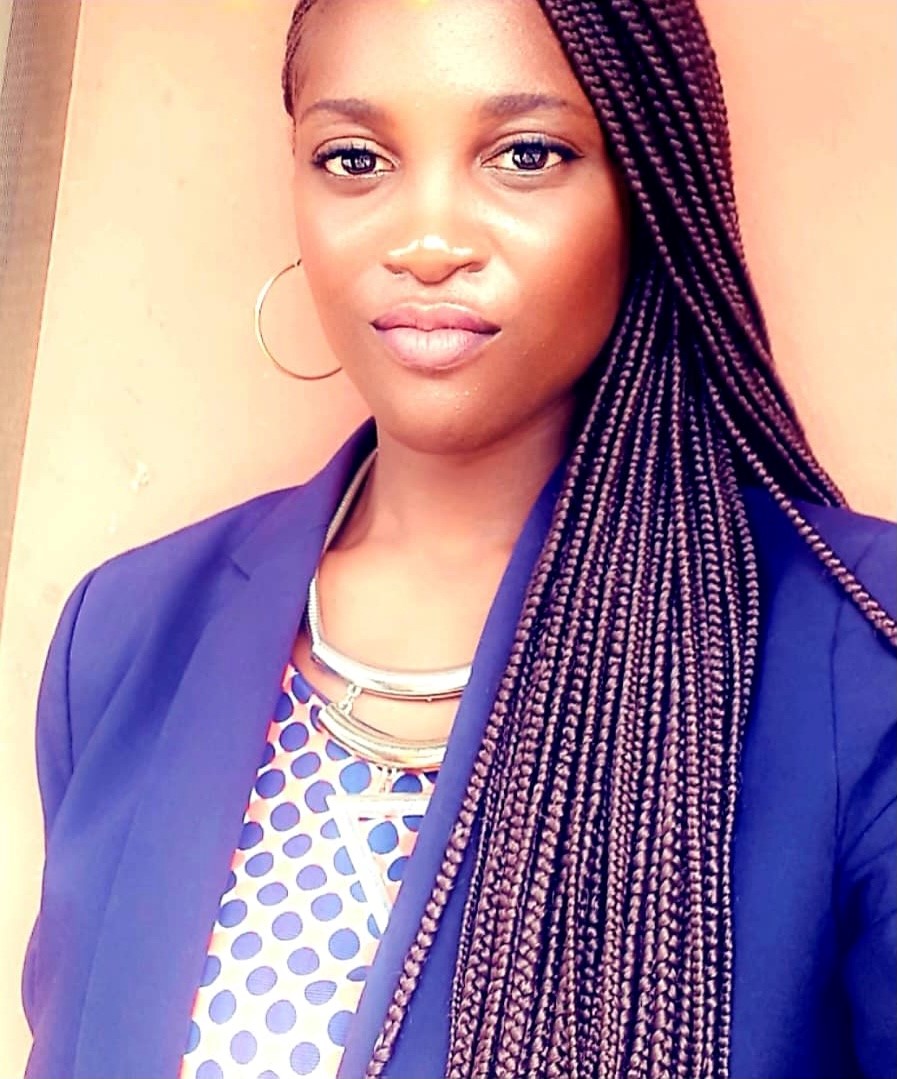 While pursuing her undergrad degree, Balogun had observed that young people want to be versatile and ingenious when it came to clothing. She notes that: "They wanted to create their own fashion and were looking for a canvas they could freely design." So she founded a business to fill this niche.
Her business Fidara Fabrics created a wide range of readily available and accessible fabrics. With the use of technology, social media and online marketing, she was able to leverage over 400 contacts across three continents to grow her customer market and triple her seed fund within six months of operation.
"I also tapped into the African Young Entrepreneur Competition and emerged a finalist.
After graduating with her Bachelor of Science degree, Balogun still felt something was missing.
"I had a desire to solve a unique problem and my passion for novelty increased." This longing led her to pursue the Technology Innovation Management (TIM) graduate degree at Carleton University.
One of the things that attracted her to this program was the inclusion of a business incubator called the Lead to Win initiative. This initiative is an ecosystem that helps entrepreneurs to create wealth at the early stages of their company, develop vital skills necessary to decipher business opportunities and gain strategic perspectives to product innovation.
She said she also liked the fact that TIM offered a rich catalogue of courses. And she felt that the program curriculum had the right number of IT and business courses she needed to hone her entrepreneurial and digital skills.
She was able to attend classes in person for a semester and then COVID struck and she had to take classes online.
She shares: "It was hard adapting at first. I missed the social interactions I had had with fellow students from all over the world. Fortunately, some of the digital tools utilized by Carleton like the Big Blue Button offered a good means of communication. Also, having a good family support system helped too."
The graduate said: "The TIM program helped me to be more cognizant of the fundamentals that should be in place for a business start-up to be successful. Insights were not just taught theoretically, but also through the review of practical data from the business industry which helped me to acquire a high level of case base learning. One of the key takeaways for me is that a good entrepreneurial opportunity requires good business logic to be successful."
She said there were two faculty members who inspired her the most. "Prof. Tony Bailetti always provided opportunities to learn and collaborate with entrepreneurs from all over the world. Likewise, working with my supervisor Prof. Michael Weiss on evaluating a new digital tool for a client availed the opportunity to solve a real-life business problem."
Last summer, Balogun also commenced a practicum at the House of Commons which translated into a full-time role. "My career mentor Sybil Stymiest, a senior employee at the House of Commons, has been a vital contributor to my professional growth. Stymiest applauded her for her ability to come up with highly innovative ideas and exposing the team to new ways of thinking about how they could interpret and share information. "Dami represents all good things this next generation of leaders will bring: intelligence, wisdom, creativity and awareness."
Going forward, Balogun says that the completion of her masters' degree at Carleton is not a destination but the beginning of a new journey. "I will continue to implement business strategies that would help increase the value of my company and global footprint. Also, leveraging opportunities to expand my skills and building my network as a young professional is important. I also look forward to travelling so I can tick some places off my bucket list."
She is currently working on expanding product offerings and establishing a commercial cloud-based site for her business.
Balogun graduated this fall. Carleton will be hosting a special virtual graduation ceremony on Nov. 13.
Friday, November 5, 2021 in Graduation, News, Programs
Share: Twitter, Facebook