Have you ever wondered how an autonomous vehicle knows how to drive?
One of the industry "secrets" for self-driving vehicles is a sensing technology called Lidar that uses pulsed laser light to measure the distance to objects. Devices, using this technology, are mounted on a vehicle's rooftop and they then rotate to assess the surrounding environment examining things such as road conditions, pedestrians, cyclists and other vehicles.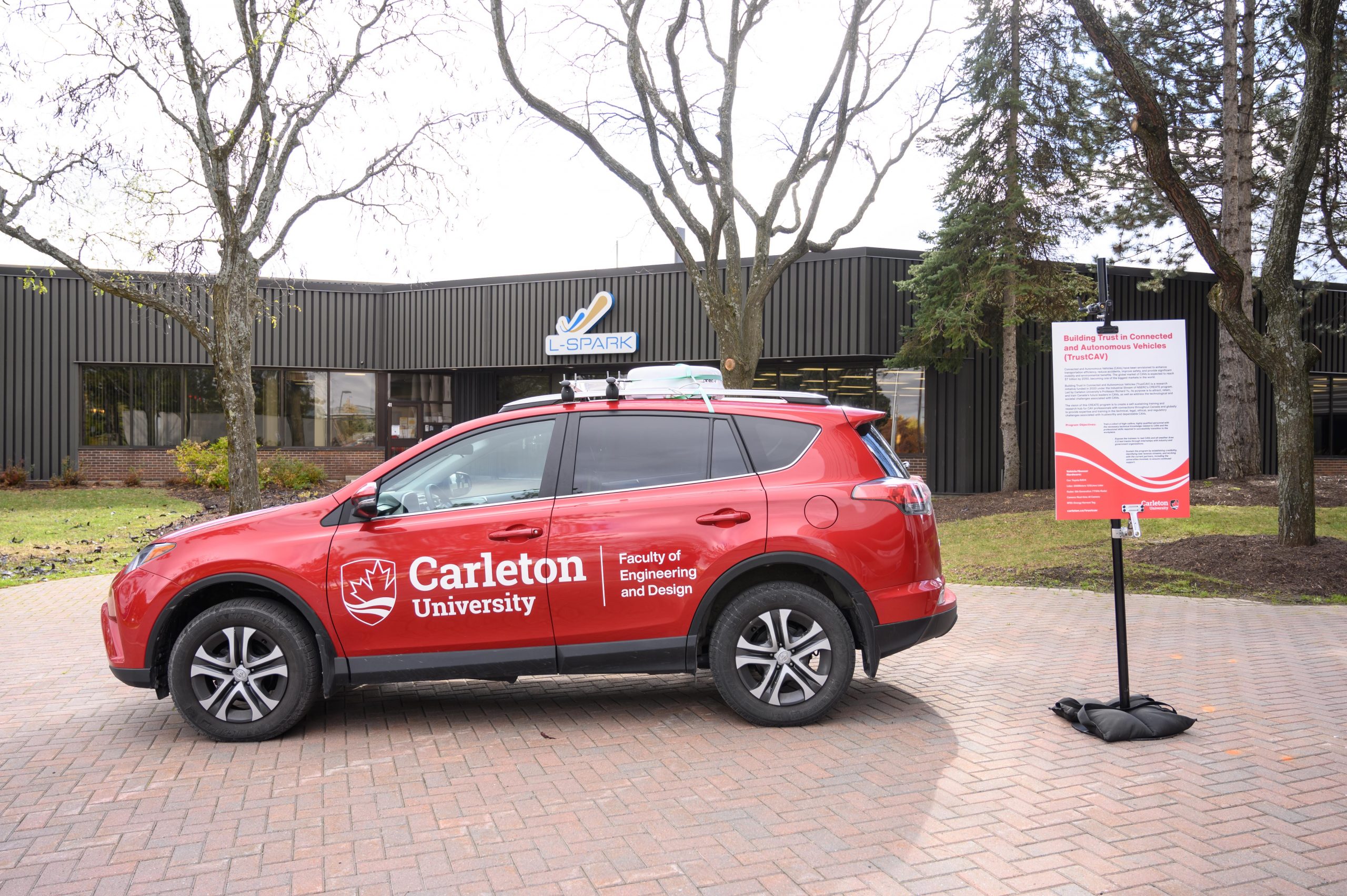 Carleton PhD Electronics student Shahrzad Khajavi shares that the current Lidar sensor system is very slow, with a massive footprint and this, in turn, makes the power consumption undesirably high. She says that, in order to overcome this issue, a Carleton team, led by Electronics Prof. Winnie Ye, in collaboration with the National Research Council (NRC), is using Optical Phased Array (OPA)–based techniques to control and steer the optical beam so there is no need to use moving parts. In other words, by using a microchip that is fixed on the roof, it doesn't have to rotate as it scans. This is cheaper and more efficient, while using less power.
Khajavi says this research benefits people by allowing them to enjoy having a self-driving car in their life. And an OPA beam helps increase communication capacity and easy networking.
Khajavi is not only working in research labs at Carleton but, since 2020, she has been working closely with world-class photonics researchers at the NRC. In fact, she is a co-inventor of a patent application on a new type of nano-antenna for optical phased arrays, an area of strategic importance for NRC's research program in satellite communications.
So how did the PhD candidate get here? She says that, "Having grown up in an educated and scientific-minded family, I had always been curious about how technology-based devices such as smartphones and laptops have been fabricated. Working on math and physics problems was exciting for me, and I was amazed by the beauty of these fundamental sciences."
Hence, she chose to pursue an undergraduate degree in Electronics at Bu-Ali Sina University in Iran and her Master's in Micro and Nanoelectronic Semiconductor Devices at Iran University of Science and Technology.
With encouragement from her parents and her brothers who have PhDs in Physics and Chemistry, she was motivated to pursue a PhD in Electrical Engineering, focusing on Silicon Photonics, which is the study and application of photonics systems and devices that have silicon as their primary building block.
The Electronics Department at Carleton University provided this opportunity as distinguished researchers such as Dr. Ye, who is also a Canada Research Chair (Tier 11), focus on this research area, as well as other fields.
The PhD Candidate had other reasons for choosing Carleton. "Carleton attracts many international students from all over the world and has a wide spectrum of people with different backgrounds and cultures with whom I like to work and collaborate with. It is located in the capital city of Canada where I always wanted to live. On Carleton's website main page, there was a picture showing the university along with a beautiful river with a train passing through. The nature in every corner of the university makes Carleton a wonderful place to study."
Joining Dr.Ye's research group was a no-brainer. "Dr. Ye's research group works on Silicon Photonics which is one of my research interests. Her group is active which is obvious from their publications. When I had an interview with Dr. Ye as a PhD applicant, she was so positive and encouraging. This excited me even more to pursue my study under her supervision. Also, as a successful woman in engineering, Dr. Ye has become an academic role model for me."
Khajavi continues: "Prof. Ye is one of the best supervisors I have worked with. She is so thoughtful about her students. For example, she introduced me to the world-class photonics researchers at NRC. That was a very valuable opportunity for me to work closely with the NRC team and be recognized by them. Prof. Ye organized and handled my comprehensive exam in a way that I could complete this milestone and become a PhD candidate after two years of my study. Dr. Ye always considers her students' best interests."
Khajavi also appreciates the help she has received from the NRC. "I have two co-supervisors, Dr. Pavel Cheben and Dr. Jens Schmid, that are super understanding and expert in the field. Also, I had a Research Assistant mentor, Dr. Daniele Melati, for six months, who is still collaborating with us and who was generous in sharing his knowledge, friendly and proficient. They helped me tackle the challenges in our project." All three are Adjunct Professors at Carleton.
As an international student, Khajavi also won a coveted and highly competitive Ontario Graduate Scholarship (OGS). Carleton awards only up to five OGS awards annually to international students. The PhD candidate shares: "By winning this award, it shows me that I chose a direction that is in demand and expert people value my work. It also has this message for me that your hard work will be honoured and it is worth it!"
Khajavi has some final words of wisdom for other students. "Whenever I thought big, I achieved more! I had never stopped wanting more, so I have always faced opportunities that helped me to get more.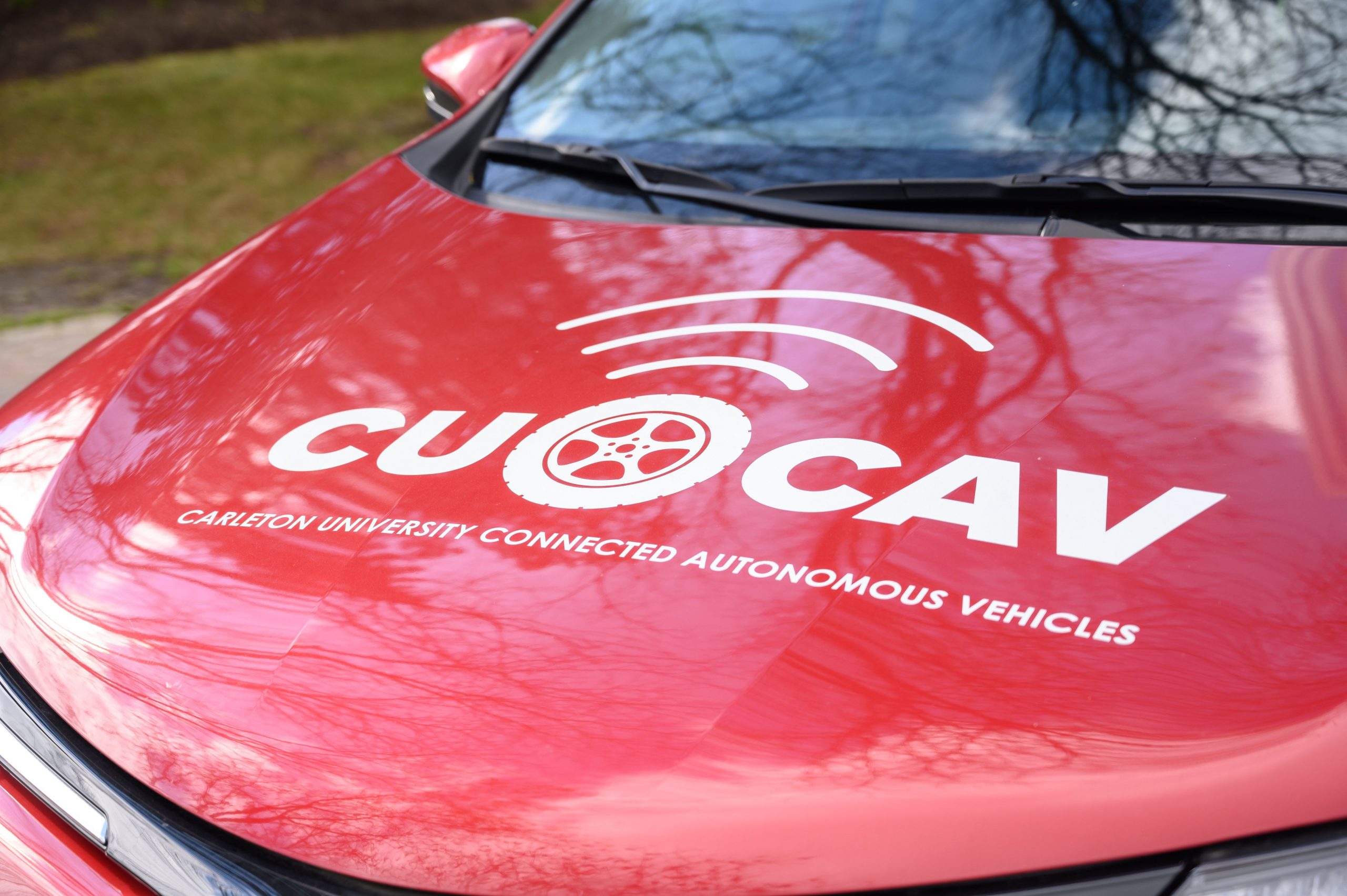 Monday, February 7, 2022 in News, Research
Share: Twitter, Facebook