Electronics alumni from the Electrical and Computer Systems graduate program at Carleton University are pursuing exciting, innovative and diverse career paths.
Peter Popplewell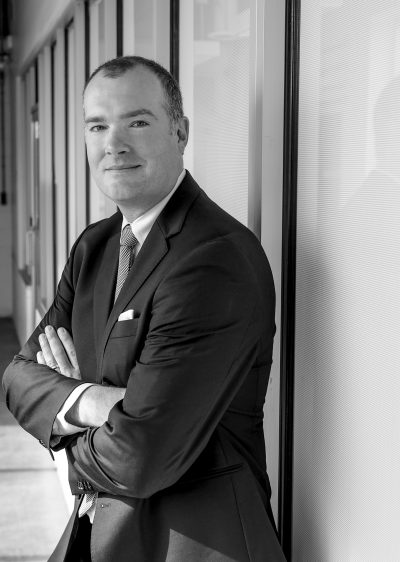 As Chief Technology Officer for Smiths Falls-based cannabis giant Canopy Growth, Peter Popplewell is engineering the electronics that will enable the cannabis consumption of the future.
The Carleton Electronics Engineering PhD joined the company in 2017, and has quickly built up an ever-growing team of nearly 20 engineers to develop hardware and software for the next generation of vaporizers.
"We're bringing technology to cannabis in ways never before imagined, using Bluetooth, NFC, sensors, and the cloud," Popplewell says.
"Our designs are uniquely focused on consumer safety and transparency, enabling you to lock the device so only you can use it, to verify details and authenticity of your payload, and numerous other features in a device that is certified as safe by Underwriter Laboratories." ULC is an independent product safety testing, certification and inspection organization.
Illegal cannabis long operated in the shadows, and consumers typically didn't know exactly what they were getting. Popplewell views transparency as one of the biggest benefits of his team's work.
"Instead of buying a vaporizer pen from your local grey market dispensary, which has something that looks like oil — but could be honey or used motor oil, for all you know — when you buy a vaporizer from Canopy, and pair it with an app, you'll know everything you could ever think to ask about that oil, and can breathe easy knowing that the tech in your hand won't harm you. You can have a lot more confidence in what you put in your body."
Winnie Ye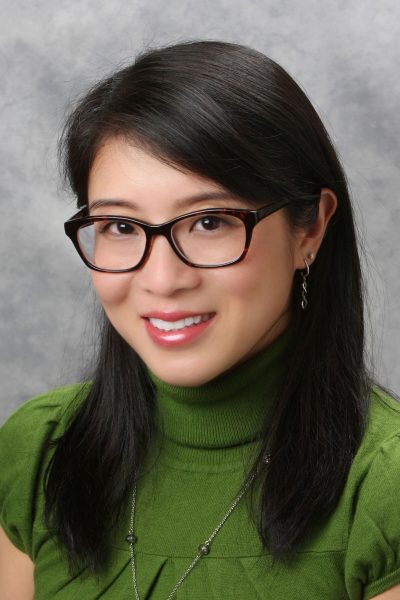 Winnie Ye's photonics research could help to build consumer confidence in an entirely different emerging industry: automated vehicles.
"When you have an autonomous vehicle, it needs to 'see' like a human eye," says Ye, a Carleton Electronics Engineering Associate Professor and Canada Research Chair in nano-scale IC design for reliable opto-electronics and sensors.
Ye is aiming to improve LiDAR, a sensing technology used in automated vehicle development. LiDAR uses pulsed laser light to measure the distance to objects. Devices currently in use by companies like GM and Google are mounted to a vehicle's rooftop and rotate mechanically to assess their surrounding environment such as road conditions, pedestrians, cyclists and other vehicles. These systems depend on the unit's rotation, and can only process the collected data off chip. Ye is working on a fixed sensor platform that can scan a wide range of a vehicle's surroundings at once and can "attend to" objects of importance in the field of view allowing for high-resolution identification of critical items.
"My group is proposing to make it static," says Ye, "basically a microchip fixed on the roof that doesn't rotate as it scans. With no rotation, there are no loose parts, and it will expedite the scanning speed with an excellent scanning resolution. It 's more reliable and has a less power budget, and hopefully much cheaper than the commercially available ones. Our proposed LiDAR offers a flexible platform that integrates a sensor unit with an advanced Artificial Intelligence (AI) systems to accommodate for randomness and uncertainty of real-time events."
Norman Fong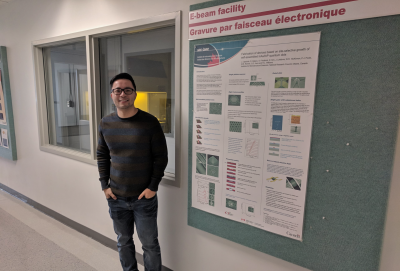 The dense urban environments that automated vehicles will need to 'see' and interpret have virtually endless features for LiDAR sensors to identify and categorize. Norman Fong's workplace is almost exactly the opposite. It's a white-walled, sanitized, static-free  semiconductor manufacturing cleanroom at the National Research Council (NRC) in Ottawa. There, Fong is building components for quantum computers.
Quantum information technology will play a huge role in the future of commercial communications and security applications. To exploit these quantum properties, devices require extremely precise design and fabrication, beyond that of conventional electronics.
To achieve this precision, Fong uses electron beam lithograhy– or e-beam litho for short. It's a room-sized machine that focuses a beam of electrons that pattern nanometer sizedfeatures into the tiny quantum electronic devices.
Fong is new to making quantum computing components, but the micro-fabrication skills he developed while building integrated photonic sensors  during his Electronics Engineering PhD at Carleton are broadly similar to those he uses at the NRC.
"I'm making a different device but I'm still essentially using all of the training and knowledge that I got at Carleton," Fong says.
"Quantum computing technologies are very different from integrated photonics, but there isn't a huge gap between the techniques to make them."
ECE Program
All of the above electronics alumni graduated with a PhD from Carleton's Electrical and Computer Engineering program. The program is offered jointly by the Department of Electronics and the Department of Systems and Computer Engineering at Carleton. The ECE is also offered jointly with the University of Ottawa through the  Ottawa-Carleton Institute for Electrical and Computer Engineering.
The Shanghai Ranking recently released the 2018 Academic Ranking of World Universities (ARWU) That ranked Carleton in the 151-200 band in Electrical & Electronic Engineering.
For more information about students who graduated from the Department of Systems and Computer Engineering with a PhD in ECE, click here.
Friday, January 18, 2019 in News, Research
Share: Twitter, Facebook